We would love to host your next private event in Goldendale!
Opened in 2001 and family owned, Maryhill Winery is one of Washington's largest, and most visited wineries. Named the 2015 Pacific Northwest Winery of the Year by Wine Press Northwest, Maryhill is perched on a bluff and nestled among rows of vines. The winery offers panoramic views of Mount Hood and the Columbia River and is a popular destination for travelers. If your business is planning to host an employee event, meeting or luncheon, birthday party, shower, rehearsal dinner*, Maryhill would love the opportunity to host your next event. We offer three unique rental spaces for your next Corporate or Private Event.
We currently do not host wedding ceremonies at this location
Due to staffing, Wine Club events and during "peak season" there may be limited availabilty to book private events
Club Room
Rental Details: Built onto the western side of the winery, the Club Room features breathtaking views of the Columbia Gorge and a 100-year-old antique bar. Our Club Room is ideal for intimate networking events, fundraisers, celebrations of any kind, company meetings, lectures, presentations, or cocktail receptions. There is also patio access from inside the club room.
Occupancy: 35 people comfortably but can hold up to 40.
Food Options: With our updated Kitchen we can accommodate everything from a continental breakfast to a full dinner. We have prebuilt packages, as well as, a la carte items. We also welcome the opportunity to customize a menu for your event. Please contact us for more information on our menu offerings.
Size of Space: 1200 sq. ft.
Features & Amenities: The Club Room is the perfect social gathering space for your next celebration or networking event. Beverage service is provided at our beautiful antique bar. An assortment of furniture is available such as our barrel high-top tables and standard bistro tables. We also have a lounge section to make you feel right at home.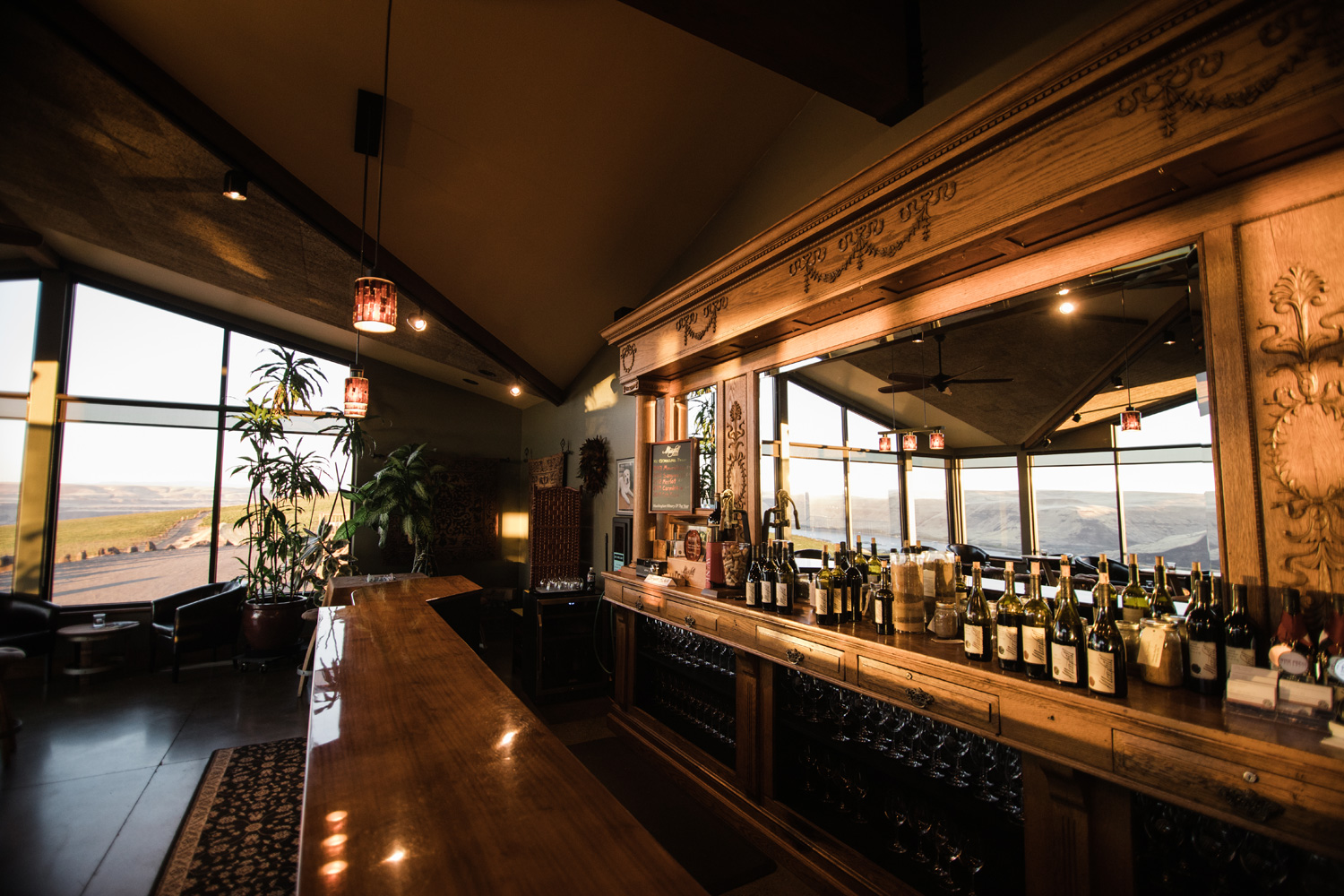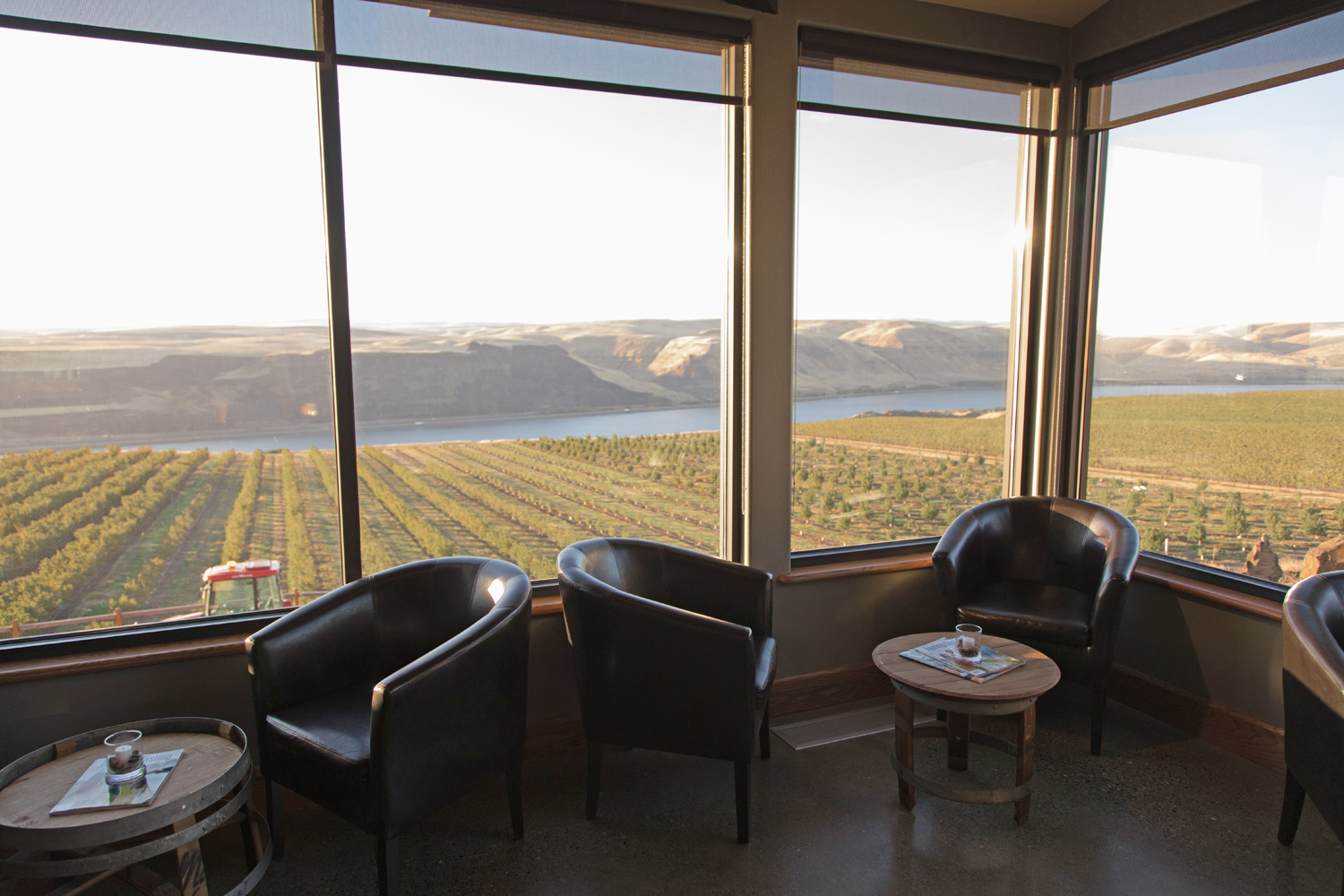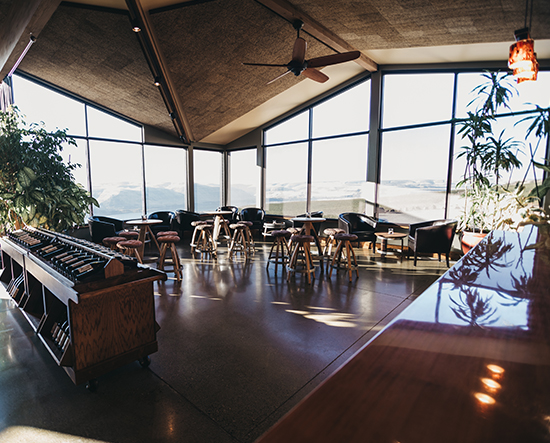 Bocce Court & Pavilion
Rental Details: Our Bocce Court & Pavilion area is ideal for a company employee activity day, outside celebrations, and family reunions.
Occupancy: Can comfortably hold up to 100 for a reception style event, or a seated dinner for 25-45.
Size of Space: Large Outside Area
Features & Amenities: The Bocce Court & Pavilion area is the perfect social gathering space for your next outdoor activity, celebration, or company networking event. Four Bocce Ball Courts are available for use, including 4 picnic tables. Additional tables can be rented upon request


Terrace
Rental Details: Do not rent an ordinary venue space, plan your next event at Maryhill Winery overlooking the Columbia River Gorge. Our Terrace is set up for Networking Events, Fundraisers, Family Reunions, Rehearsal Dinners...you name it! It is the perfect setting to watch the sunset overlooking the Columbia River. It will take your breath away.
Occupancy: 90 people comfortably but can hold up to 125 guests.
Size of Space: approx. 1,000 sq. ft.
Features & Amenities: Overlooking the Columbia Gorge, we have a beautiful Terrace fully equipped with bistro tables and outdoor lights to create the perfect ambiance. These tables can be rearranged into long community tables for smaller parties or left as is for a reception style event. This venue has endless possibilities with its expansive patio to enjoy the views of the Pacific Northwest. Also included with this space is access to music through our stereo system and an outside bar to accommodate your beverage service needs. Additional equipment can be rented through our local Riverhood Rental company.