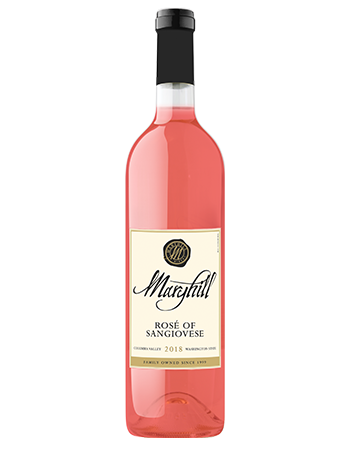 2018 Rose of Sangiovese
Wine Specs
Appellation
Columbia Valley
Fermentation
Stainless steel
Wine Profile
Tasting Notes
Fresh fruit and spring flower aromas bounce from the glass, enhanced by rose petal, jasmine, and ripe mango flavors with a lively strawberry finish.
Vineyard Notes
Sourced from the award-winning Tudor Hills Vineyards.
Winemaker Notes
Throughout harvest, Winemaker Richard Batchelor worked closely with local growers and visited each vineyard to taste for maturity and ripeness to determine the precise moment to pick the fruit. Grapes were harvested during the cool hours of the morning to preserve bright fruit notes, destemmed then into the press. They were left overnight to extract color from the skins before being gently pressed the following morning to recover their juice. This overnight soaking allowed for maximum color and fruit extraction from the skins without the harder tannin extraction as seen in red wines. The wine was fermented at 50ºF for thirty days to ensure the wine's fruit character was preserved to its fullest.
Production
Cases Produced: 7,272