Everything at Maryhill is driven by the passion of the people behind it.


Craig & Vicki Leuthold, Owners
Favorite Maryhill wines: Reserve Cabernet Sauvignon, Reserve Grenache
Originally hailing from Spokane, Washington, Craig, a business graduate from Washington State University, and Vicki, who was born into an entrepreneurial family, saw great potential for a winery located at the southern tip of the Columbia Valley AVA. Determined to share their passion of wine with others, Craig and Vicki founded Maryhill Winery in 1999, opened its doors in 2001, and haven't looked back since.

Richard Batchelor, Winemaker
Favorite Maryhill wine: Cabernet Sauvignon
Richard is a highly acclaimed winemaker with an extensive knowledge of viticulture and a passion for making amazing wine full of intense flavors and complexity. Joining Maryhill in 2009, he is responsible for directing all production activities at the winery, including winemaking, bottling, vineyard grower relations and harvest coordination. Richard has earned the Winemaker of the Year award at the Indy International Wine Competition three times, including in 2013, 2018 and 2019, and has crafted a number of "Top 25" wines from Wine Spectator.

Dirk Richardson, Production Manager

Favorite Maryhill wine:
Malbec
By managing daily operations, Dirk ensures production runs smoothly on the winemaking side of things. In his spare time he can be found riding his mountain bike, skiing, or hunting.

Kyle Price, National Sales Manager

Favorite Maryhill wine: Reserve Grenache
Joining Maryhill in February of 2018, Kyle brings his excitement for sales and building wine brands. Kyle has spent over 15 years working and leading in the distributorship for both Oregon and Washington. This includes Sales Director of many local Northwest brands, and Account Executive calling on local Northwest retail chains. Kyle is a graduate from the University of Oregon and enjoys watching and playing sports, traveling with his wife, and enjoying great wine with great friends.

Shyla Newton, Wine Club Administrator

Favorite Maryhill wine: Primitivo
Shyla was a longtime admirer of the winery before she joined the team in 2009. She enjoys the diverse nature of her work, which includes planning special events, management of club-exclusive benefits & programs, giving personal one-on-one service to her members and has helped grow the wine clubs to more than 3,500 members. On her time off she enjoys scuba diving, sailing, and is active in the AKC sport of purebred dogs.

Cassie Courtney, Sales & Marketing Director

Favorite Maryhill wine: Mourvèdre
Joining Maryhill in 2013 with a background and strength in brand identity, advertising and promotions, she enjoys working as the Marketing Director and providing in-house graphic design and brand management. If you're looking to perform at Maryhill - get in touch for booking. You can reach out to her through Maryhill's social media or you may see her behind a camera at one of our big events!

Amie Brittle, Sales & Marketing Coordinator

Favorite Maryhill wine: Reserve Cabernet Sauvignon
Amie joined the Maryhill team in early summer of 2017, just in time for Maryhill's busy concert season. Having always been a lover of wine and bringing a wide array of experience, she is excited to finally be able to pair her passion of wine with her passion for all things marketing, in much the same way a good wine compliments a good meal!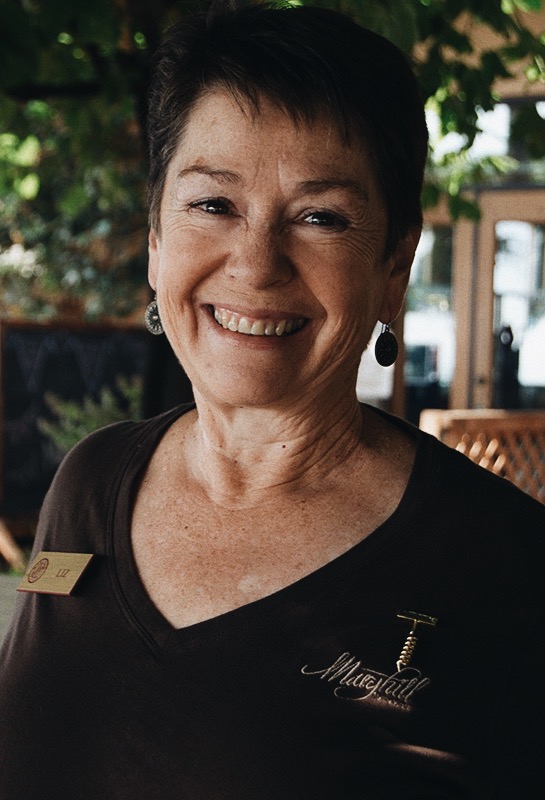 Liz Clark, Goldendale Tasting Room Manager

Favorite Maryhill wine: Reserve Zinfandel
Joining Maryhill in April 2015, Liz brings a background in travel and tourism and enjoys meeting with guests and sharing the story of Maryhill Winery. In addition to wine, Liz's passions are traveling the world, gardening, kayaking and hiking with her husband and playing with her four grandchildren.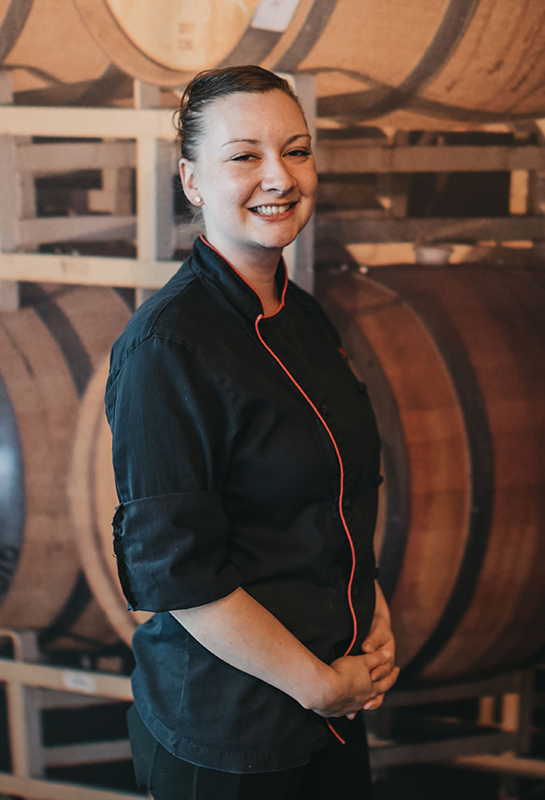 Kaci Stovall, Vancouver Tasting Room Manager

Favorite Maryhill wine: Sauvignon Blanc
Kaci has worked in the restaurant industry for 12 years. Her time spent as a chef has grown her appreciation for the art of wine and food together. Now being apart of the Maryhill team, she's thrilled to pair Maryhill's many delicious wines with great plates of food.

Emily Balland, Vancouver Tasting Room Manager

Favorite Maryhill wine: Carménère
Emily has been working in the Portland-area food scene for over a decade. As a chef she worked with many pacific northwest wineries, breweries and distilleries over the years, and brings a passion for food and wine pairing. In her free time she likes to spend time with her husband at their small farm, at the river with friends or discovering new restaurants and bars.