We would love to host your next private event in Vancouver!
Maryhill would love the opportunity to host your next event at our Vancouver Waterfront location. This is the prime location in Vancouver overlooking the Columbia River and the new Grant Street Pier. With over 61 award winning wines and amazing views, our in-house culinary and hospitality team is eager to offer a selection packages as well as a la carte items to feature at your event. Let us create a memorable experience for you and your guests. At Maryhill's Vancouver location, we offer two unique rental spaces for your next Corporate or Private Event.
---
Club Room
Rental Details: Our Premium Club Room is ideal for intimate networking events, celebrations of any kind, company meetings, lectures, presentations or private luncheons and dinners.
Occupancy: 30 people comfortably but can hold up to 40.
Size of Space: 740 sq. ft.
Features & Amenities: The Club Room is the perfect social gathering space for your next celebration or company networking event. We have two bars which can accommodate your beverage service needs and banquet displays, and a 75-inch TV for AV set up and track lighting with dimmers to set the mood for your event. Floor to ceiling windows to showcase the gorgeous views of the waterfront, which optional pull down shades on the west facing wall. A small patio section can be added to your event with advance notice. Additional fees may apply.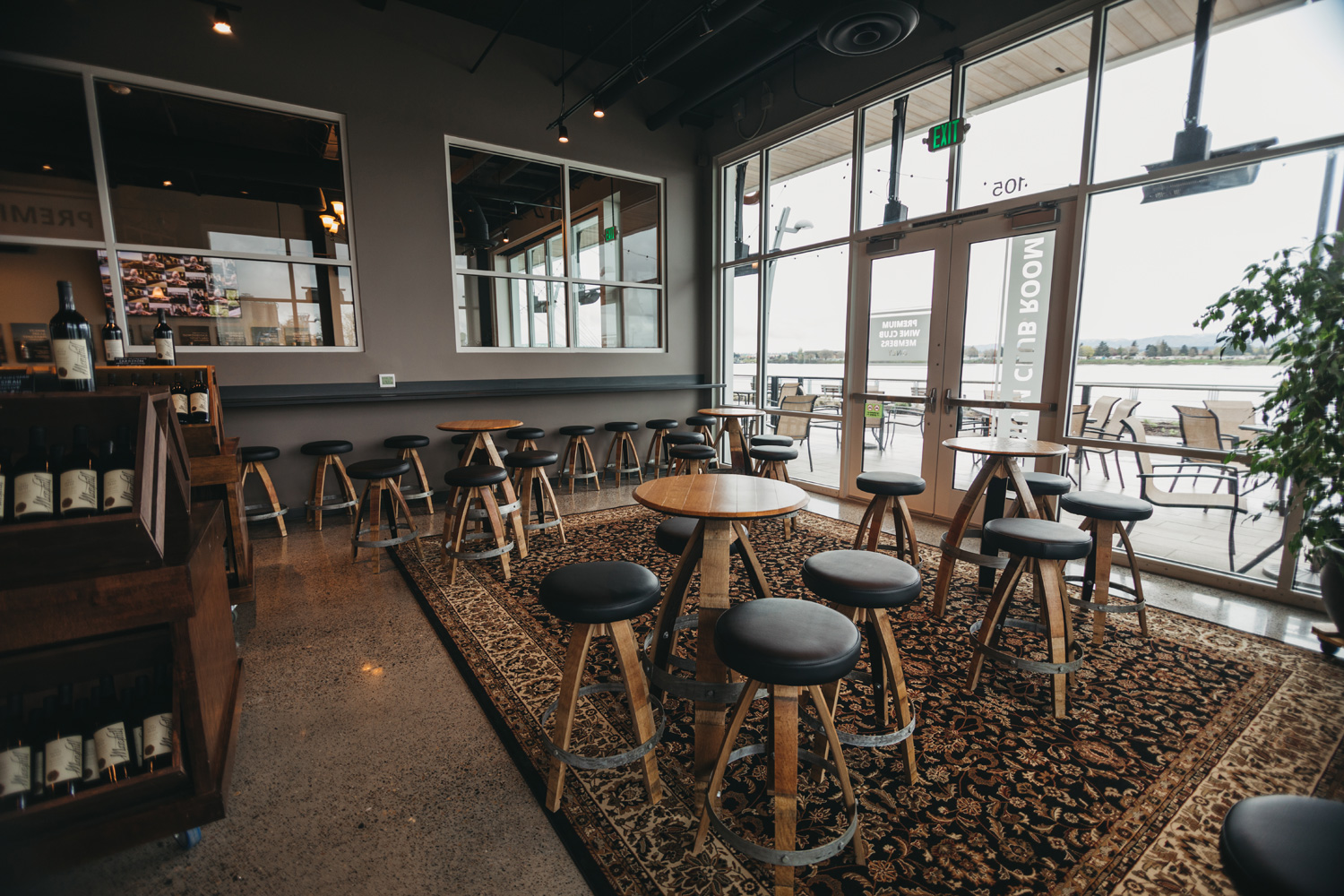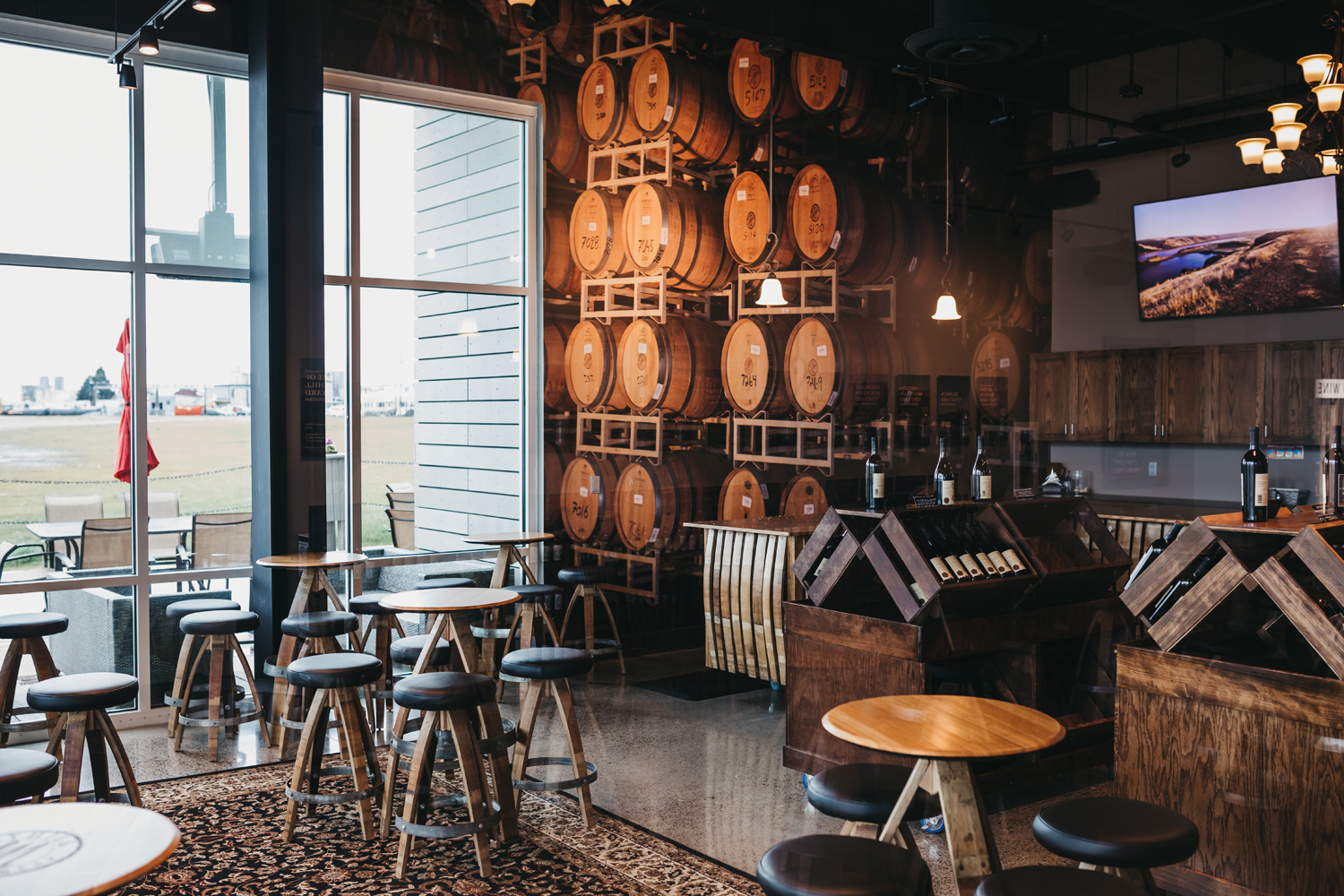 Patio facing the Waterfront and Columbia River
Our Vancouver Patio is the perfect addition to add to your event space. There is exclusive access to this through our Premium Club Room and there is a section of our patio area that can be added to the rental of our Premium Club Room for an additional $500 (not included in the price of the venue fee). This will increase your occupancy by 20 guests.

The Entire Property
Rental Details: Don't rent an ordinary venue space, plan your next event at our Vancouver Waterfront location. Our property is set up for Networking Events, Birthday Celebrations, Holiday Dinners, and Family Reunions.
Occupancy: 80 people comfortably but can hold up to 125 guests for a reception style event.
Size of Space: 4,890 sq. ft.
Features & Amenities: Located on the shores of the Columbia River just downstream of our flagship tasting room in Goldendale, Washington, our tasting room offers affordable wines and an expansive patio. A beautiful antique bar is in the center of the Tasting Room for your beverage service needs. This property has endless possibilities with two rooms and a large patio to enjoy the views of the waterfront. We have inhouse Spotify set up to play your favorite playlist, including track lighting with dimmers, and enough seating for 84 guests as is.
Unfortunately, due to the high volume of traffic at our Vancouver location, we cannot accommodate events on the weekend. Friday morning/afternoon events may be accommodated.

---
Book Your Event Today!