October 16, 2023 | Events & Promotion, In The Press, Press Releases | Maryhill Marketing
Nashville returns to Woodinville on November 17 & 18, 2023 🎸🎶🍷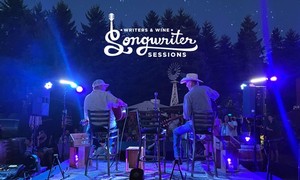 Nashville returns to Maryhill Woodinville on November 17 & 18, 2023, for a unique and intimate gathering at the beautiful Maryhill Winery featuring Travis Howard, Kylie Sackley and Marty Dodson.
Experience the magic of music as renowned songwriters come together to share the stories behind the hit songs they've penned. Sip on exquisite wines, bask in the scenic beauty, and let the melodies and memories flow.
This is your chance to get up close and personal with the artists behind the hits. Don't miss out on this extraordinary blend of music and wine – a night to remember. Get your tickets today!