March 1, 2020 | Recipes | Maryhill Marketing
Recipes from the Bistro: Bistro Oil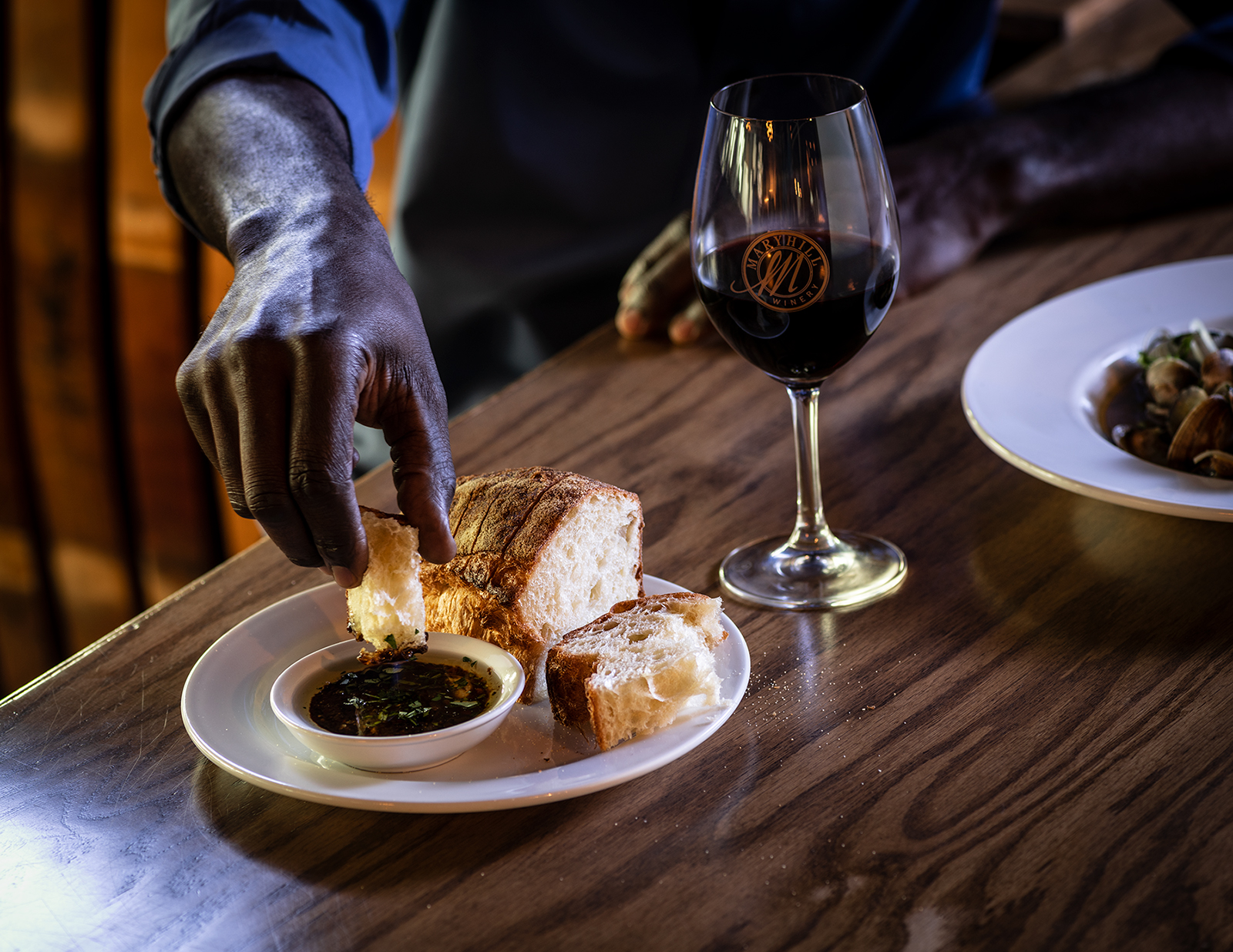 Makes about 2 ½ cups
This tasty oil is served at the tasting room with wonderful local artisan bread. But don't stop there, as you will find many uses for it elsewhere as well! Use it on meats and vegetables, particularly steamed, sauteed or grilled.
1 tbsp. chile flakes
1 tsp. chopped garlic
1 tsp. chopped parsley
Salt and pepper to taste (about 1 tsp. each)
1 cup Balsamic vinegar
1 ½ cup extra virgin olive oil
Whisk all ingredients together. Store in a glass jar in the refrigerator, let come to room temperature before using. Grab your favorite bottle of Maryhill wine.