March 1, 2020 | Recipes | Maryhill Marketing
Recipes from the Bistro: Steamer Clams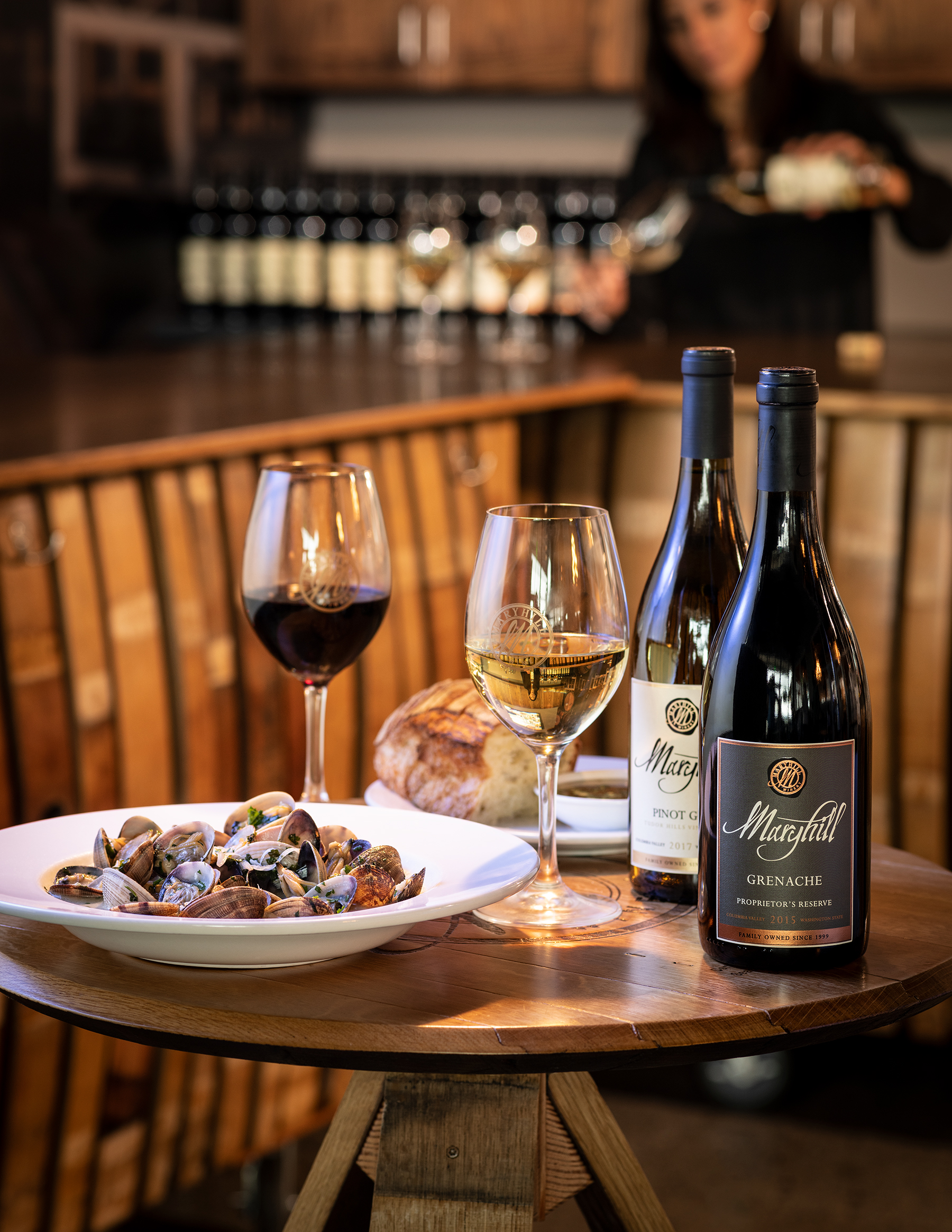 Here's a classic bistro recipe that is easy to prepare at home. Manila clams are easy to find, harvested here in the Pacific Northwest, and perfect to steam in a tasty broth with crusty bread to mop of savory juices. You will get about 20 clams per pound and they will keep in the refrigerator a few days if washed and held in a perforated pan sitting over another pan or bowl and covered with a damp cloth. Never submerge your clams in water or ice as they may not survive. You can serve the clams as an appetizer for 2-4 people or a main dish for 1-2 people!
1 lb. Manila clams
2 tbsp. olive oil
1 tbsp. shallots
1 tbsp. chopped garlic
1 ½ cup Winemakers White Wine
2 tbsp. butter
1 tbsp. chopped parsley
2 tbsp. chopped green onion
1 tbsp. chile flakes
Heat a 10" skillet over medium heat, add olive oil and then clams. Sauté clams gently to heat, about 1-2 minutes. Add shallots and garlic. Keep pan moving over the heat for a minute, then pour in the wine to deglaze the pan. Once the clams open, add butter. Reduce the heat and finish with herbs and chili flakes. Serve with crusty bread.