December 1, 2022 | Maryhill Marketing
Woodinville Tasting Rooms Participating in 2nd Annual Toys for Tastings Campaign EXTENDED!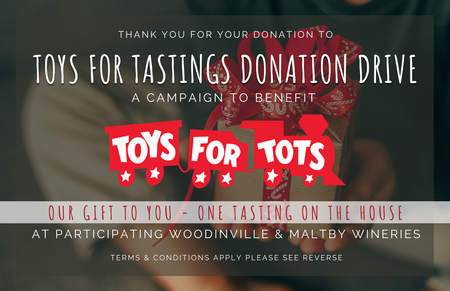 Participating Woodinville wineries are coming together again for the holidays to make the season a little merrier for families around the Northwest while filling tasting room glasses with good cheer.

Maryhill Winery, and other participating WOODINVILLE winery tasting rooms are again sponsoring a "Toys for Tastings" toy drive to benefit Toys for Tots this holiday season. Between December 2-18, 2022, guests who bring two new, unwrapped toys with a combined value of $30 or more to Maryhill or participating tasting rooms (see list below) will receive a tasting on the house at up to three tasting rooms.

"We know the need is great in our community and we wanted to find a way to ease the pressure many families feel this time of year while sharing a glass of cheer with our guests," said Collyn Scott, Maryhill Woodinville tasting room manager.
ABOUT TOYS FOR TOTS
The U.S. Marine Corps Reserve operates Toys for Tots. In 2020, the program supported 64,000 children in King County, distributing 85,000 toys to children who may not have otherwise received a holiday gift.
Participating WOODINVILLE Wineries & Tasting Rooms
Select link for hours and information.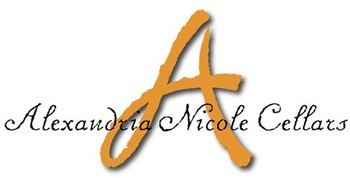 Woodinville https://www.alexandrianicolecellars.com/woodinville-tasting-room/
Woodincreek https://www.alexandrianicolecellars.com/woodin-creek/


https://chateaulill.com/tastings/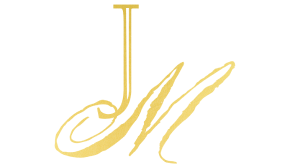 https://www.jmcellars.com/visit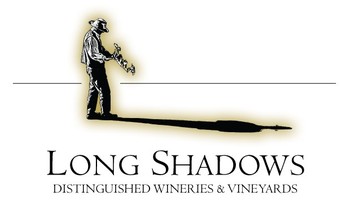 https://longshadows.com/visit-taste


https://www.noveltyhilljanuik.com/visit/